Regular price
$ 0.00
Sale price
$ 18.00
Unit price
per
Sale
Sold out
Description

This is a weak antiseptic foaming solution containing heximidine and chlorhexidine. It is used to clean skin and mucous infections

Benefits

✅ Dermatology: It can help reduce acne, treating infected and superinfected dermatosis (folliculitis, eczema, pyodermatitis, impetigo) intertrigo and cutaneous mycosis.
✅ Gynecology: It can be used for infectious, mycosic or parasitic vaginitis and vulvitis.

🇫🇷 French Pharmacy
How to use

In all cases, and particularly when the solution is used pure, the washing must be followed by careful rinsing.

Usual dosage:
The solution is used as a liquid soap in pure or diluted soap (1 volume of foaming solution for 9 volumes of water).

Tips: Simple washing with soap and water makes it possible to eliminate the majority of germs ; it should be followed by a careful rinse because the soap can inactivate some antiseptics .

All antiseptics can be contaminated with germs: once opened, the bottle should not be stored for too long.
Ingredients

Active ingredients Hexamidine, Chlorhexidine, Chlorocresol
Excipients Alcanamidopropylbetaine, Dihydroxyethylalkanamide, Edetic acid, Lactic acid (E270), Purified water, Coniferol scent: Galbanum, Elémi, Pimenta racemosa, Isobornyle acetate, Decanal-2-methyl undecanal
Share
View full details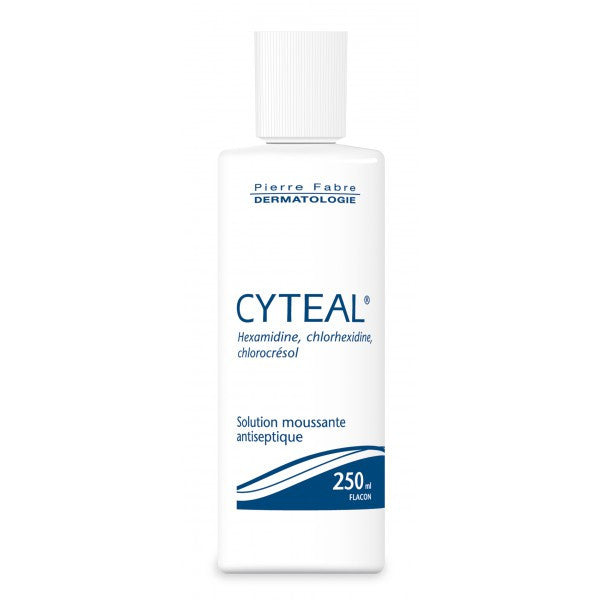 Excellent
I love ordering from them
Love it
I have been using this product for 5yrs now. I am so impressed by this product that I can't imagine not using it. This should be a MUST HAVE for every woman.
Rinse
The best stuff on the market.